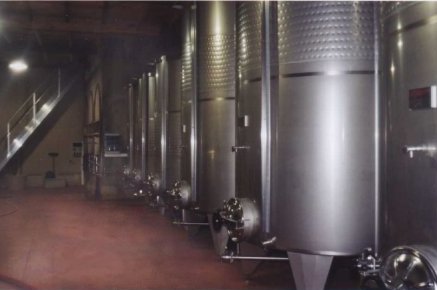 The cellar, with a capacity of nearly 1000hls, is semi-buried. Combining tradition and modernity, it is made up of fully modernized small-size concrete tanks and temperature-controlled stainless steel tanks, whose varied sizes allow the most diverse assemblies, and promote the vinification of reds and rosés under exceptional thermal stability conditions.

Vinification is carried out in the traditional way: long vinification (15 days minimum) and numerous pumping over ensuring optimal extraction of matter and aromas.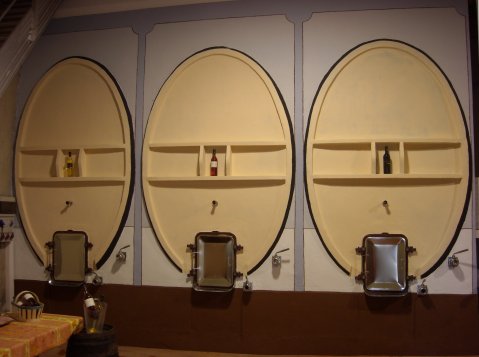 The rosés are press or bleeding rosés depending on the vintage. The cellar equipment is completed by a pneumatic press which limits the oxidation of musts during pressing. It is an essential element for preserving the aromas of wines. .
The yeasting of the musts is limited and the malolactic fermentation of the reds starts spontaneously. The aging of blended red wines lasts at least 12 months, with some reds being aged for nearly 36 months on fine lees. The wines thus have time to get rid of their most aggressive tannins, and to acquire the finesse that made their reputation, while keeping their freshness.

We are very attentive to the quality of our productions, particularly in terms of health. The renovation of the cellar allows us to maintain scrupulous hygiene and optimal vinification conditions. Regular cleaning and frequent and rigorous checks guarantee the stability of the products being developed. In this way, we produce wines with a low sulphite content.

All this work accomplished in the setting of a cellar several hundred years old, leads to a range of generous wines, steeped in history, ranging from aromatic and fruity cuvées to more robust but still elegant cuvées.

The development of our wines is monitored by the team of oenologists Natoli et Associés.