The St Georges Les Cardinelles estate is resolutely part of a tradition which has produced in the past in Languedoc-Roussillon wines appreciated all over the world. For this, we have a terroir with optimal exposure and we are constantly improving cultivation techniques in order to control yields, and vinification methods in order to reveal the full aromatic potential of our grapes. .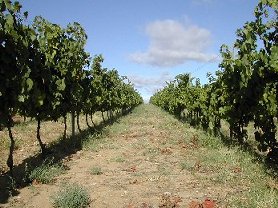 Grape varieties
The current estate is the culmination of a long tradition of quality research and constant improvement of vine cultivation and wine production methods. It extends over approximately 22ha, ten of which are vines, where quality grape varieties such as Syrah, Cabernet-Sauvignon and Chardonnay flourish. Our vineyard, not far from the Oppidum of Ensérune, expresses itself on various soils of marl-limestone slopes, conducive to perfect maturity. The presence of vines on these lands has been known since Roman times.
Production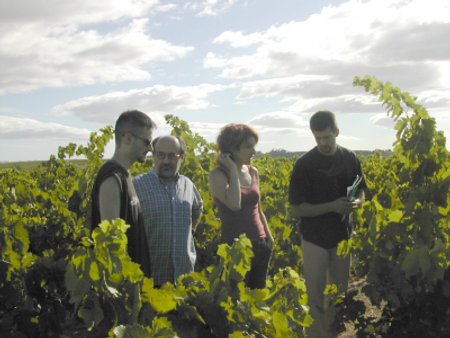 Yields maintained below 50hl/ha and which for some vines do not exceed 25hl/ha are obtained by rigorous winter pruning followed by manual debudding in the spring. They lead to products full of sugars, rich in color and aromas, which lead to high quality wines, often rewarded in competitions.

In a very reasoned agricultural approach, respect for the environment and in the aim of keeping the soil alive, we favor manual and mechanical work as much as possible. In 2020, the estate also obtained the High Environmental Value label.(niveau 3). 
---
Charte de qualité
Nous nous engageons à produire dans des conditions respectueuses de l'environnement par la réduction des traitements phytosanitaires et herbicides. Le recours au désherbage mécanique est privilégié afin de contribuer à réduire les pollutions des nappes phréatiques.
Au niveau du chai, les cuves en acier inoxydable et les cuves revêtues permettent une hygiène rigoureuse garante des qualités organoleptiques du produit comme de ses qualités sanitaires. On peut ainsi limiter les sulfitages et conduire les fermentations dans des conditions naturelles.
La traçabilité de nos opérations est un moyen d'améliorer constamment nos produits et de garantir au consommateur une information complète et précise sur les conditions de leur production.